Capital Campaign: It's In the Water
What does Old Town Hot Springs mean to our Community?
What?
Old Town Hot Springs is currently in the midst of a capital campaign to raise $10 million dollars for the essential reconstruction and improvement of the lap pool and kiddie play area. The hot pools will NOT be part of the reconstruction.
When?
We broke ground on our new pump house in the fall of 2022. The pool construction starts on September 18, 2023. Our new pools are scheduled to open in the summer of 2024, pending no major weather setbacks occur during construction.
Follow our FAQ and construction page for the most up-to-date information on the project.
Why?
As Routt County's only public swimming pool, it's imperative that the reconstruction of the lap pool occurs to ensure that there is a public swimming pool for generations to come. Old Town Hot Springs pools support the Steamboat Swim Team, swimming lessons, master swimming, aquatic physical therapy, aquatic group exercise, and recreation fun! The lap pool hasn't been updated since the 1980's and the footprint hasn't changed since the 1960's.
How?
We need your help! Since 1935, Old Town Hot Springs has served as the city's recreation center at no cost to the City. Old Town Hot Springs is a 501(c)(3). Unlike many similar communities, no public money supports operations and all of the services are provided to the community at no cost to the taxpayers
The capital campaign "It's In the Water" will fund the essential reconstruction of the lap pool and kiddie splash area and will result in four new pools for swimming, programs, and recreation. None of the existing hot pools will be impacted and we plan for them to stay open throughout the construction.
Donations to our campaign qualify for both an Enterprise Zone (EZ) Tax Credit and the charitable donation deduction for federal and state taxes. Donors who make a contribution to OTHS of $250 or more, may claim a Colorado income tax credit of up to 25 percent of the amount of their donation through the EZ program.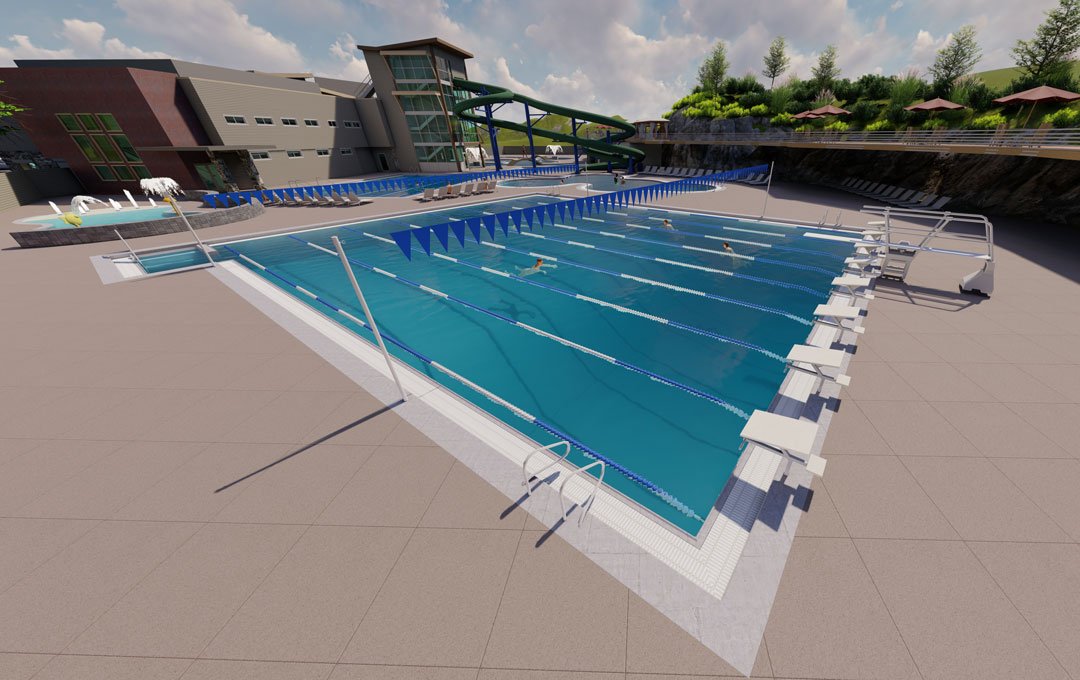 A 25-yard, four to ten foot depth, eight-lane pool with gutters and a diving board. This pool will be youth competition regulation.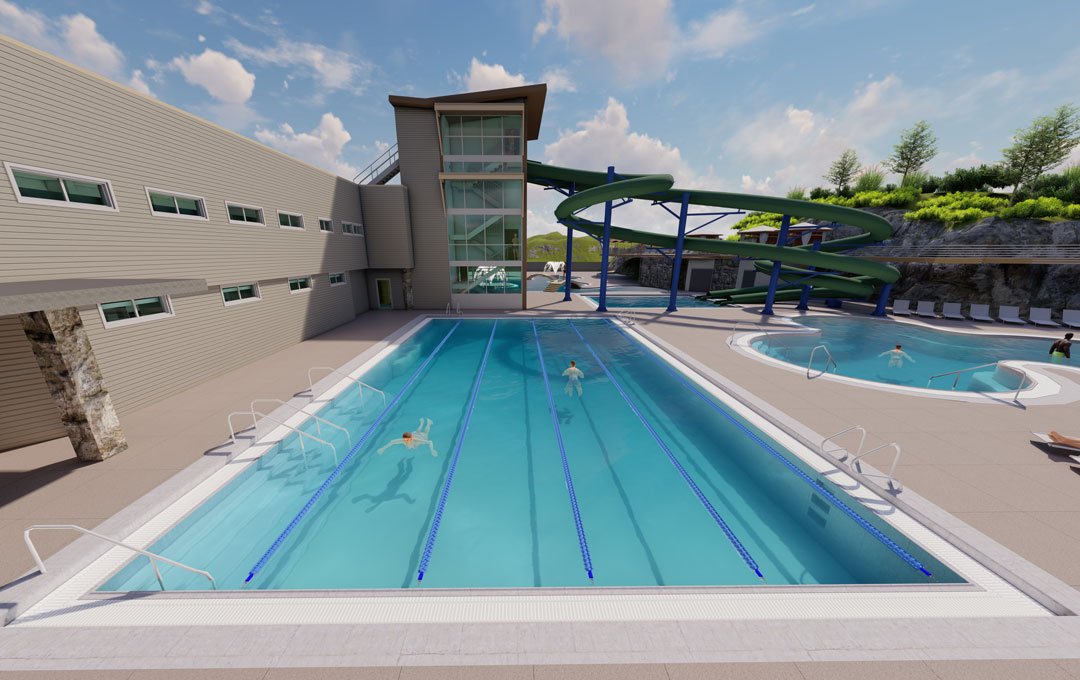 A shallow-depth and warmer lap pool to meet the diverse needs of the community through swim lessons, aquatic therapy, low-impact exercise, and aquatic group exercise classes.
Identified Priorities of the Pool Renovation
Swimming Lessons
Swimming is an important life skill as every day 10 Americans on average will drown. Old Town Hot Springs has long recognized the benefit of giving the town access to swimming lessons and each year more than 90 group sessions take place in our water with many more private lessons provided. Old Town Hot Spring has over the years provided lessons to disadvantaged youth or those without the financial ability to pay. As tourism and memberships have increased it has become harder to find space for all lessons. Swimming lessons will remain a priority at the facility and this renovation plans to improve the space for teaching this important life skill.
Recreation Fun Water
Staying true to its roots as a community gathering place for the residents and visitors of Steamboat Springs, recreation fun water has always been a priority at Old Town Hot Springs and the ability to provide a safe, family friendly location for youth, their families and others to enjoy is an important priority. Currently, recreation fun water competes with other priorities including space for lap swimming, swimming lessons, group exercise classes and more. Part of this renovation is expected to take a look at the water slides to determine if a more constructive and efficient use of that space can be achieved, freeing up valuable water for other activities.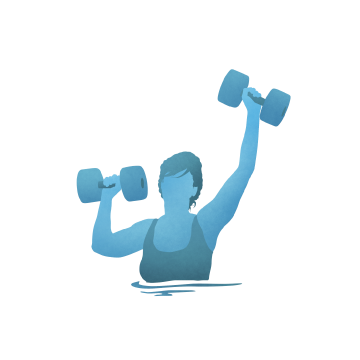 Aquatic Group Exercise Classes
One of the most unique aspects of our fitness facility is the ability to offer group exercise classes year round in the hot spring-fed water. Group exercise classes have proven to be a highly motivating factor in getting individuals to come exercise and consistently stick to an exercise habit. Group exercise classes provide a fun, encouraging and social dynamic that often becomes the highlight of many individual's days. Furthermore the ability to hold an exercise class in water versus an exercise studio provides a low impact aspect that allows individuals with limited mobility or injuries to participate.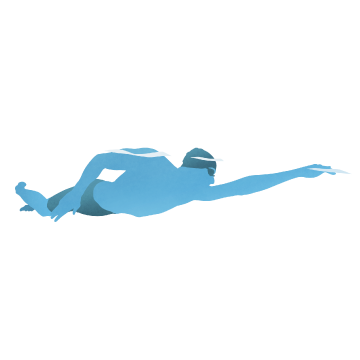 Lap Swimming
Lap swimming is an important part of many individuals' health and wellness routines and is extremely popular at the facility. Furthermore the Steamboat Springs Swim Team calls Old Town Hot Springs home. With no high school swim team in Steamboat Springs, Old Town Hot Springs is the only place local youth can get involved with competitive swimming.
Aquatic Personal Training
Old Town Hot Springs has recognized the importance of water as it relates to rehabilitation of injuries and those with limited mobility. In addition to group exercise classes benefiting from this, OTHS trainers have been using the water at Old Town Hot Springs as part of their clients' rehab and training services.