As a member of Old Town Hot Springs, you have access to our personal training team. Personal training is an optional fitness choice and is not included in membership; however, we can customize a training program to fit your needs. We have many certified and talented personal trainers who are ready to help you meet your health and fitness goals.
Our personal training program includes the following services:
Weight Room Orientation
Personalized Strength Program (PSP)
Post Rehab Program
Personal Training
Partner Training
Youth Weight/Cardio Program
Youth Personal Training
Flexibility Training
Body Fat Analysis
Partner Personal Training
Pilates Training
Looking for a more cost-effective way to get direct, hands-on training to reach your fitness goals? Whether you have a friend or partner that wants to train with you, we have options for partner personal training with one of our certified instructors. Contact us today to get started!
Starting Personal Training Rates
Sign Up Here
Please fill out this form to get started with personal training and a member of our fitness staff will be in contact as soon as possible.
"*" indicates required fields
*Once you have a session scheduled, please fill out this form and bring it to your session!
Frequently Asked Questions
_BLANK-DO NOT DELETE
What should I wear?
Clients should wear athletic or workout attire during all personal training sessions. All fitness center and OTHS Fitness and Wellness policies and procedures apply when working out with a personal trainer in the OTHS fitness center.
When do I pay?
Payment must be received prior to the initial Personal Training consultation Fitness Assessment, failure to do so may result in denial of service. Cash, check, credit card are accepted. Please make checks payable to OTHS.
How do I schedule a session?
Fill out the form above and our Director of Fitness will be in touch to set up a personal training session. All no-show personal training sessions are non-refundable without the option of rescheduling. Clients needing to cancel or re-schedule an appointment must do so at least ONE day prior to the start of their appointment. Cancellations or schedule changes must be made by contacting the Personal Trainer directly.
Do I have to be a member?
All participants in the OTHS Fitness and Wellness Personal Training program must be current members of the OTHS. Participants must also have not been removed or banned from the facility within the last year. Memberships are available through Guest Services.
I'm a trainer, can I train clients at OTHS?
Only OTHS Fitness and Wellness employed Personal Trainers may provide Personal Training services in the OTHS Fitness Center. No guest or member may solicit members to promote his or herself as a Personal Trainer unless they are currently employed as Personal Trainer for the OTHS Fitness and Wellness Program. Outside Personal Trainers are not permitted to conduct their services in the OTHS Fitness Center facility as this is an exclusive privilege of OTHS Fitness and Wellness employees. Any member or guest suspected of posing as a contracted Personal Trainer or conducting unauthorized Personal Training services in the OTHS Fitness Center facility will be immediately removed from the OTHS Fitness Center and banned from utilizing the facility.
Please pre-pay for your training at the Guest Services Desk.
You can purchase up to 10 sessions at a time.
Present the receipt received from the Guest Services Desk at the time of your training.
The client should be on time for training sessions and ready to go.
24-Hour notice is required to cancel a session – if notice is not given at least 24 hours prior to appointment the session will be deducted from your current package.
All sessions will start and end at the scheduled time.
All Personal Training sessions are non-transferable and nonrefundable.
All sessions expire 6 months from purchase date.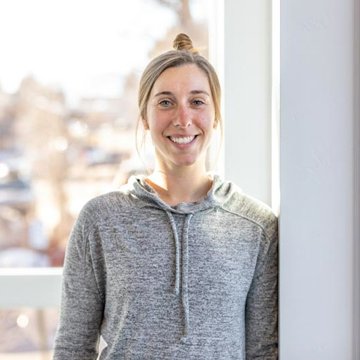 Marisa Risbara
Personal Trainer
B.S. Physical Education-Exercise Science
Certified Functional Strength Coach Level 1 & 2
Silver Sneakers Classic Certified
CPR/AED certified
Mike McCannon
Personal Trainer & Fitness Instructor
B.S. in Recreation, Health, and Exercise Science
CrossFit Level 2 Coach
Over 35 years in the fitness industry

Olympic lifting, power lifting, power building programming
Joanne Orce
Personal Trainer & Fitness Instructor
Certified USAT Triathlon Coach.
5x All American Competitive Triathlete
Athlete Coaching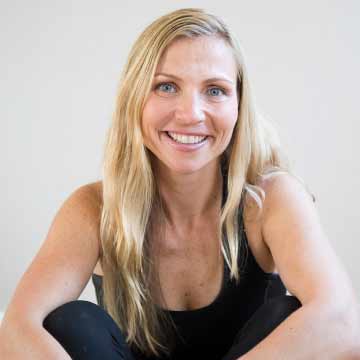 Daphne Butas
Personal Trainer
ASFA Certified Personal Trainer
Spark Barre Instructor
Master Sculpt certified
Yoga Sculpt certified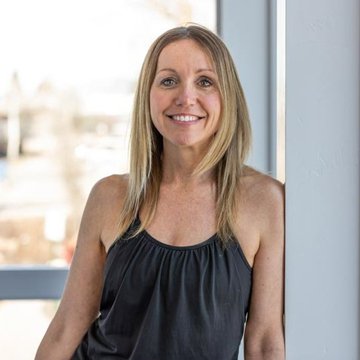 Ranada Townsend
Personal Trainer
Nationally Certified Pilates Teacher
Registered Yoga Teacher
Licensed Massage Therapist
Over 20 years Nationally Board-Certified Therapeutic Massage & Bodywork
Former Nurse
2012 Rising Star Award, CorePower Yoga, Denver, CO
2021 Best Massage Therapist, Best of the Boat Winner
 
Kevin Corona
Personal Trainer
NASM National Academy of Sports Medicine
SFG1 Strong First Girya Level 1
CFSC Certified Functional Strength Coach
WFS Women's Fitness Specialist
Focus on kettlebell training, strength and conditioning, weight loss, hypertrophy, animal flow, TRX, ViPR, Cardiovascular conditioning, corrective exercises, stress reduction, yoga, and post & pre natal fitness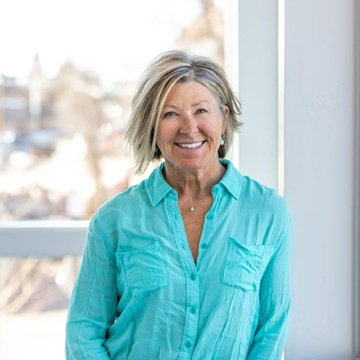 Mary Beth Magalis Arce
Personal Trainer
B.S. Exercise Science
NSCA Certified Strength and Conditioning Specialist
NSCA Nationally Certified Personal Trainer
AFAA Nationally Certified Personal Trainer
TRX Group Suspension Trainer
IDEA Fitness Professional Since 1995
Best of the Boat Winner
Darrel Levingston
Personal Trainer 
ACE Nationally Certified Personal Trainer
ACE Nationally Certified Senior Fitness Specialist
Restorative Training for 50+
Routt County Search and Rescue Incident Commander 20 Years
National Registry EMT 18 Years (Retired)
Leader of Senior Tempo Fitness Group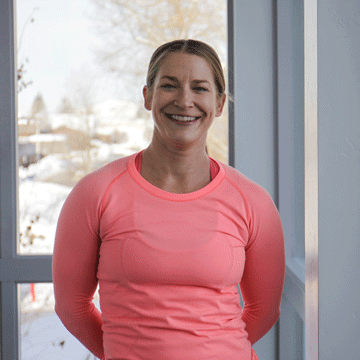 Jaime Weinress
Personal Trainer & Fitness Instructor
AFAA Certified Personal Trainer

Les Mills BODYPUMP Certified Instructor

Les Mills CORE Certified Instructor

Barre Intensity Certified Instructor

Former Registered Nurse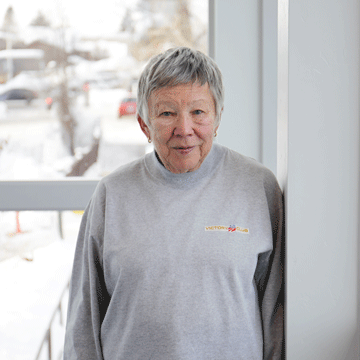 Nancy Wiedel
Personal Trainer 
Certified Aquatic Therapy and Rehabilitation Instructor
Aquatic Fitness Instructor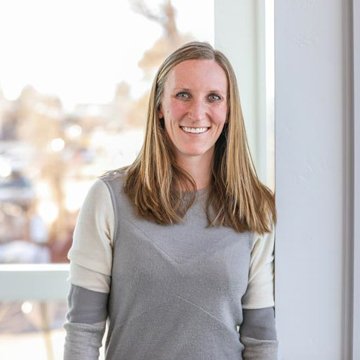 Erin Darby Gesell
Personal Trainer 
ACE Nationally Certified Personal Trainer

ACE Nationally Certified Orthopedic Specialist 

ACE Nationally Certified Behavior Change Specialist

ACE Nationally Certified Sports Nutrition Specialist

NETA 200 Hour Certified Yoga Instructor

15+ Years in the Fitness Industry

Athlete Coaching
Jordan Bloom
Personal Trainer
Registered Yoga Teacher (E-RYT 500 and RYS 200 & 300)
Certified MovNat Level II Instructor
CrossFit Level 1 Trainer Course
Crossfit Movement & Mobility
Crossfit Gymnastics
Movement, Mobility Analysis & Optimization
Postural Analysis
Injury Rehabilitation
Movement Therapy
Stress Reduction & Management
Breathing Optimization, Mechanics, and Breath Work