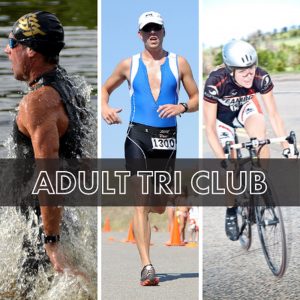 This clinic is for adults of ALL experience levels. The weekly clinic includes a pool workout, a group ride (approx 10-15mi) and a trail run. New drills, form analysis & triathlon-related discussions (diet, transitions, strength & conditioning, heart rate & power) will be incorporated every week.
When:
July 10 – August 14 held every Sunday from 7 – 9 AM.
Cost:
The price for all six sessions of coaching is $109 for members | please use the member portal to sign up. $139 for guests | please sign up here or call the Front Desk at 970-879-1828.
You will need to bring:
At least 3 bottles of water or sports drink, nutrition (gels, bars, bananas)
Working Tri or road bike and bike helmet (US CPSC or ANSI approved), spare tube, CO2 cartridge &/or small bike pump
Running shoes
Bathing suit or tri-suit, goggles, swim cap, towel
About Coach Joanne:
Coach Joanne has been a competitive triathlete since 2011 and a certified USAT triathlon coach since 2017. She has completed 7 full distance Ironmans (7 x top 10 Age Group placements), 20+ half ironmans and many, many olympic and sprint races. She is 5x All American and has qualified for and competed in Age Group Nationals and World Championship races. Joanne was co-founding member and President of the Northern Westchester Triathlon Club in New York and led the club's Youth and Adult activities for 8 years.