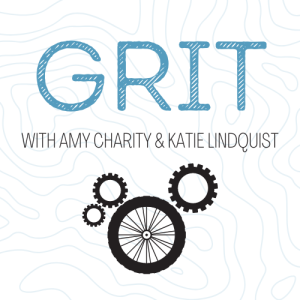 Join Amy Charity and Katie Lindquist for GRIT: Eight 75-minute power-based, targeted, and data-driven indoor cycling classes at Old Town Hot Springs. 
When: Tuesdays and Thursdays at 7:15 – 8:30 AM from April 4 – May 4. (SOLD OUT)
NEW CLASSES ADDED: Tuesdays and Thursdays at 8:45 – 10:00 AM from April 4 – May 4.
**No classes will be held on April 18th or 20th
What's Included:
Baseline Test (FTP) with data analysis and training zones (will occur on the first class of every block)
Email prior to every class with an overview of the workout and purpose/goals of the class
2 x 1 hour 15 minute classes per week
Professional instructors
Instruction on form, pedaling efficiency, cadence, and bike position
Power-based, targeted, and data-driven classes
Progressive, structured training sessions that focus on pacing, building strength, and endurance
Cost: $129.99 for members and $209.99 for non-members. Members may register online using the members portal and guests may register here. Members and guests can also register by stopping by the OTHS front desk or calling 970.879.1828.
---
Frequently Asked Questions:
I have a Peloton Bike/Zwift at home – why do I need this class?
Trust us, this is much better than riding a trainer in your basement. When you ride with the same group of people for 8 sessions, you build camaraderie with other riders. You will push yourself harder when surrounded by your friends and following instructions from a coach. Engage with fellow cyclists – we will all suffer together!
Why does this cost money, and other spin classes are free?
Cycling training is complex. Even with the incredible Stages Flight technology, there is a science behind how to appropriately structure interval training. Katie and Amy understand this science and want to help each of you improve your cycling and/or fitness. During the 4-week block of training, you will have a thorough understanding of your personal FTP, how it relates to training zones, and why it matters. Amy and Katie have designed a training block that logically and progressively taps into each of your training zones. Committing to this type of structure is the best way to see results on the bike. Additionally, they will help you understand all of the details behind registering, logging in upon arriving in class, and what all of the color charts and zones mean.
They are sticklers for pedaling efficiency, body position, and cadence and will share this knowledge with you to help you improve as a cyclist.

Will I really improve over the course of 4 weeks?
The majority of cyclists have reported to have improved significantly over the course of the block. This anecdotal feedback is supported by the numbers that they have seen with FTP results. 75% of athletes who participated in 2 sessions saw an increased FTP at the end of the training block.
Who are Amy & Katie?
Amy is a former professional cyclist who raced for the US National Team. She raced in the CO Classic in 2015 and again in 2019.  She has been coaching cyclists for over 10 years and is a USA Cycling certified coach. Katie is an elite-level cyclist, former 24-Hour Solo Mt. Bike World Champion, RAAM finisher, and USA cycling certified coach.
Who is this class appropriate for? 
In a nutshell… anyone who wants to get stronger on a bike. You don't have to know what FTP means to sign up for this class! These classes are appropriate for mountain bikers, roadies, gravel riders, commuters, and endurance riders.
Do I have to commit to an entire block?
Well, you're 'allowed' to miss classes, but you do have to sign up for the entire block before the start of the session, i.e. 8 classes, which take place on Tuesday and Thursday mornings. Amy and Katie have found that this helps with accountability, consistency, commitment, and motivation.