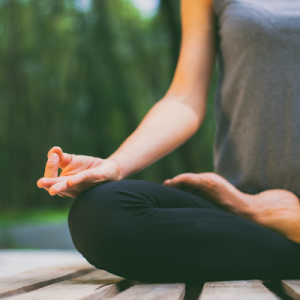 Join Old Town Hot Springs and well-being coach Anna Lawrence for a four-part Primordial Sound Meditation Workshop this fall.
For thousands of years, people have used meditation to move beyond the mind's busy activity and emotional turbulence into profound peace and expanded awareness. Many studies have shown that a regular meditation practice offers numerous health benefits, including lowering blood pressure, strengthening the immune system, and releasing stress and fatigue. We believe mediation is more important than ever in combating the negative effects of our digital and stressful world.
At this workshop, attendees will learn the ins and outs of meditation and walk away with your own unique mantra to help you optimize your well-being through silence.
Workshop Schedule:
Introduction to Primordial Sound Meditation – October 12 from 5 – 6:30 PM
Receiving your Primordial Sound Mantra & Meditation Practice – October 19 from 5 – 6:30 PM
Perfecting the Practice – October 26 from 5 – 6:30 PM
Higher States of Consciousness & Class Conclusion – November 2 from 5 – 6:30 PM.
Cost:
$100 for members and $120 for nonmembers. Sign up in the member or guest portal.
About Anna Lawrence
Anna is a traveler, learner, Total Well-being Coach and teacher of Ayurveda and Primordial Sound Meditation.
She received her bachelors degree in Elementary Education, but felt like something was missing. Anna began coaching for Noom at the start of the pandemic, and quickly realized coaching was something she loved and wanted to do on her own terms. She signed up for the Chopra Total Well-being coaching certification with the intent to share Chopra's unique take on coaching – incorporating Ayurveda and meditation – with high achieving women. Anna has truly found peace and an expanded state of awareness within herself, and she hasn't looked back since.