We love it when anyone steps up and tackles a new goal, but we get really excited when a Old Town Hot Springs employee has a goal, creates a plan, and sticks to it. When Lyndsey, one of our Front Desk Attendants, said she wanted to run the Steamboat Marathon 10K, we knew that we had to document her journey to inspire others to try something new and crush their goals. So follow along! We'll also be sharing updates on our Instagram stories @oldtownhotsprings.
Meet Lyndsey!
Hi there! I'm Lyndsey and you have probably seen my face (or at least my eyes) if you have visited Old Town Hot Springs in the past six months. Despite having zero experience running, I have always wanted to enter some kind of race/marathon/ironman. I love making new goals for myself and since I'm working at a fitness center, there is no better time in my life to focus on reaching a new fitness goal. I do have some experience with different fitness classes and nutrition through boot camps but given my love of travel, I have never stuck to a routine. That's why this goal is so important to me. I am not only doing this for myself, but I love to inspire people so if documenting my journey can inspire just one other person, then I'll be happy. I'm just a regular person with a big heart and I know that it takes courage, consistency, and determination to accomplish anything. I wouldn't say that I'm built to be a runner, but I am one hell of a believer and I believe in myself. So here's to becoming the best version of myself!
What's the plan?
I've now been training for about a month. And what a month it has been! When I started off, Holly Harris, the Fitness Director at OTHS, gave me a nutrition plan so I got to work with grocery shopping and figuring out how to make healthy swaps for things that I normally love to eat. My biggest fear going into training was nutrition; eating too much or not enough. When you are exercising every day, finding that balance is tough! I'm eating 1741 calories a day. And, I didn't want to choose comfort over discomfort, especially when I was tired. Waking up and choosing my thoughts, workouts, meal, and plans with intent takes a lot of dedication and while I haven't been perfect, I'm still making thoughtful choices everyday. Joanne Orce, personal trainer and coach of the Cross Training for Runners course, also provided me with a training plan to get me to 10K. In addition to taking her (fabulous and fun) cross training class twice a week, I've been doing strength training with personal trainer and Guest Services Manager, Kevin Corona, once a week, AND I've been running three times a week on my own. When I started, I had a lot of fears, but also so many excitements. Having the expertise at OTHS to make sure that I was doing the right things and eating the right food eliminated a lot of self-doubt, plus it was a huge motivator. Then knowing that I'd be documenting my journey to 10K to share with the community makes me want to not only crush this 10K race but also completely change my lifestyle.
How's it going?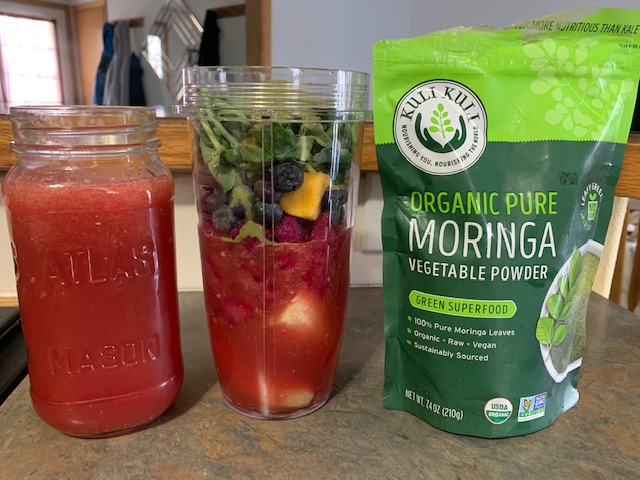 I've been really good with my workouts and have started to increase my daily mileage to 3.5 miles, every other day. The Cross Training for Runners classes have been a great way to switch things up and make exercising fun. We did a pool workout last week and did a bunch of water running. While it doesn't look intense, it was really hard yet surprisingly fun. If you have never tried water running, give it a go! I love how Joanne gets creative with the workouts and doesn't make any one of them too hard where I can't run the next day. I also drank more water than I ever have. It's been really hard to drink a half of gallon of water each day, but I'm starting to get into the habit. I'm also really proud of how well I did with my nutrition. I've always been a healthy eater so changing my diet has simply been adding more protein and removing carbs. But, without a doubt nutrition has been the hardest part of the past month. On my rest days I'm tempted to cheat and get drinks with friends. But check out my stats…I'm pretty pumped on how it's going!
Starting Stats:
Weight: 152.4
Body Fat: 33.3%
2 week check-in:Weight: 150.6
Body Fat: 31.4%
Down 2.6lbs
Down 3.46lbs of fat
Up 1.66 lean mass
Lost 10.25 inches!!!!!!
What's my plan for the next month?
I'll be sticking with my training plan of:
Mondays: Cross Training Class – 1 hour
Tuesdays: Running on my own – 2 to 3 miles
Wednesdays: Cross Training Class – 1 Hour
Thursdays: Strength Training
Fridays: Running on my own – 3 to 4.5 miles
Saturdays: Rest
Sundays: Running on my own – 2.5 – 3 miles
I also plan to cook in bulk more to help with making healthy choices. When I'm tired after a long day, I want to have the easy choice of a delicious prepared meal that I know will keep me on track. I need to drink more water. I also want to step up my mileage a bit and increase the time on my intervals. Who would have thought, I'm really starting to like running! I'll check in with you next month to let you know how it is going. Eight weeks until the Steamboat 10K!